One of the main things I hear writers talk about, whether they already have collections out or are thinking of putting one together, is how in the world do you decide which story goes where? What kind of stories should be close together or far apart? Is there some magical way to do this that everybody knows but you?
As you will see below in the intriguing responses writers reported organizing their work, there definitely isn't one way. In fact the variety of answers is fascinating. There are metaphysical ways, metaphorical ways, musical ways, architectural ways, from-the-gut ways, instinctive ways, and physical ways.
All of the following authors write flash fiction. Many are talking about organizing flash fiction chapbooks, and some are talking about books that merely have some flash fiction in them.
Pay attention!
***
 xTx, author of Billie the Bull
To me, chapbooks are like little gifts. They are a mix tape. They are a bouquet. They are a basket of treats. Considered, prepared and arranged with certain emotions and presented for highest impact. Or not. Maybe instead of a punch to the gut they deliver a caress to the cheek. A fistful of daises rather than a crystal vase overflowing with roses. In putting together a chapbook, you first need to decide what you want your receiver to experience and move forward from there.
When I build a chapbook, I need it to be a gift that keeps on giving. I need to give the reader the most bang for their buck. Chapbooks are usually tiny things, so I feel they need to be more than they are, like one of those fake cans of nuts that explode into giant snakes when you open them. In putting my chapbooks together, I don't necessarily require an overall cohesion, although I try to keep that in mind. What I'm usually looking for is a concentrated variety. A nice mixture of length, of feel, of style of strength. There cannot be any "throw away" pieces, no "clutter," only pieces with 10-inch dicks. Each one can be different, but each one has to MATTER. It's important to me that each piece gives the reader something to chew on and something that chews back. Something that will make them keep that tiny gift close by because they need to keep picking it up and picking it up and picking it up. I want the reader to love it so much they leave it sitting on their desk in full bloom, Mylar balloons antennaed from it so everyone who comes into their office has to ask where it came from and they excitedly smile and say, "xTx!"
Robert Vaughan, author of Addicts & Basements, Diptychs + Triptychs + Lipsticks + Dipshits, Microtones
A suggestion that worked for me was to print each piece and lay them out on the floor of a large room, like a giant puzzle. Your opener, the first piece, ought to be an attention grabber, one that either has an attention-grabbing opening line or entire paragraph. (To get an idea, select three short fiction collections right now and try opening them up to their first lines). Or pretend you are in the corner of a packed room. Which piece would be the most exciting guy or gal to approach and say "HEY!" As for the last piece, I try not to over-think it. This, for me, usually comes, well, last. I might switch this one several times, and in the case of my second chap, Diptychs + Triptychs, I added it long after the manuscript was accepted. The last piece could be your personal favorite, or perhaps one you've been told by other readers resonates or simmers long after they read it. Another approach is to try to look for the arc or overall themes and see how they are presented in the last perspective piece.
As far as the consecutive order, I would say this is part trust and part gut instinct. Pay close attention to order with every story or poetry collection you read. Some recommendations are to follow the shade or overarching tone of one piece, with a different tone, rather like movements of a symphony. Consider tempo, pacing, dynamics. Perhaps place a sadder or intensely dramatic piece, following a whimsical, more absurd or quieter, internal piece. Also check whether your piece is told in first, second or third person, or varying points-of-view. Try to mix the overall lengths of your pieces. Keep your reader interested in whatever ways you can. Of course, your editors and publishers might have suggestions about the layout, design and overall content. Bear them all in mind, too. Don't be afraid to take risks! Each book is collaboration (unless you are self-publishing, and even still it might be!), so take whatever you learn from each project, and apply it toward your next publishing adventure.
Amber Sparks, author of May We Shed These Human Bodies and Desert Places (with Robert Kloss)
I've sold one and a half short fiction collections, so I'm no expert – this is just what works, I think, for me. I find putting together the collection a strange, mystical sort of process – and I think you may find the same thing. A lot of it is just experimental, messing around with order, reading and rereading – and it just feels, or doesn't feel right. You'll know it when you see it, right? That sounds incredibly vague, and if you need something more concrete, let me instead suggest this: frontload the sucker.
Put your best story right up front. (Unless it's super long or dense – start a little bit easy, and work them into your tougher stuff. Get them hooked first.) Once you've got a winner up front? Then stick another winner behind. And then another. And then another. It should be hard to decide because they're all so good. Close with a killer story.
I'm not one that believes your stories all need to be connected, but I do think there should be at least a very vague, overarching theme. If there isn't, see if you can construct one. What do all the stories have in common? Once you've got that theme (and don't share it with anyone else – it's just for you), cut stories that don't fit. Since the editors reading your collection will be likely reading it all in a sitting, or a few sittings, it's good for it to have a sense of unity, a certain tone that pervades. And readers appreciate that, too, I think.
 Ethel Rohan, author of Goodnight Nobody, Cut Through the Bone, Hard to Say, and the short e-book memoir, His Heartbeat in My Hand, forthcoming from Shebooks later this year.
My ultimate criteria for compiling work is centered on the rhythm of the prose—phonetically, poetically, and emotionally—from the book's first word to its last. Initially, I ordered the pieces in each book according to a subjective and instinctual checklist, trying to vary the work in terms of tone, theme, length, pacing, momentum, and the protagonists' age, gender, and central conflict. Once I'd compiled the collection into an order I felt worked—and again this sense of the order "working" hinged largely on variety, pacing, and instinct—I read the book aloud from beginning to end. I find it instructive, indeed critical, to read every "finished" work aloud.
As I read out loud, the work needs to build on the levels of timing, flow, and emotion. Nothing should sound jarring, dragging, flat, convoluted, repetitious, or out of kilter. There also needs to be a sense of post-climax satisfaction at the close of the book. If all the latter criteria aren't met, then I reorder the collection until each part of the whole beats to the right rhythms and delivers a meaningful emotional thrust. When all of the aforementioned criteria are met, the work feels complete. It moves and sates me. In a nutshell, if the collection read aloud sounds as seamless, climbs as climatically, and impacts as much as the great songs, then I know I've done my best by the book's compilation.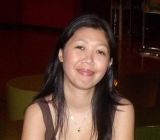 Kristine Ong Muslim, author of We Bury the Landscape
When I organized the 100 flash fictions and prose poems for my book, We Bury the Landscape, I experimented with different arrangements—there's the organic look, a.k.a. the random mess, and then there's the sequential approach where I grouped the thematically congruent pieces together. Mostly, I settled on the general mood of the piece as the main ordering scheme. The angry-sounding pieces together, the meditative ones together, and so on. The resulting arrangement I framed at both ends—the first and the final stories—with my two most favorite pieces.
Sean Lovelace, author of They Could No Longer Contain Themselves and Fog Gorgeous Stag
Before MP3, iTunes, shuffle, on and on, we had a novel idea—the album. The Wall, Pet Sounds, Sgt. Pepper's Lonely Hearts Club Band. These albums were more than an aggregation of individual songs. Each song often told its own story, yes, but together they conveyed a larger story, in scope and breadth. (Rumours, by Fleetwood Mac, is a devastating [in a good way] example.) These albums were more than a sum of their parts. They were artifacts. They were a concept.
This is what I attempt when ordering a flash collection. Like the songs of heartbreak in Rumours, each text needs to talk to its neighbor(s). The members of Fleetwood Mac were undergoing great interpersonal turmoil within the band, and each talked to the other through song. Every text within a collection should likewise have some relationship (though not necessarily strife!) with their fellow texts. If they do not, then why are they even in the same book? How might texts relate to one another? In many, many potential ways. Might be subject. Might be tone. Might be structural interests. Might be repetition of these ideas, like a recurring chorus in a hit song. Maybe the author is weaving certain motifs, and their reoccurrence becomes a sort of unifying thread. On and on. My point is that ordering a collection involves a great deal of intent. It is actually an art in itself, much like ordering words, ideas, and concepts within an individual work of art. Form is function. Or to use Yeats's dictum: "How can we know the dancer from the dance?" In a fully realized collection, we cannot. The art is micro, and macro, and therefore rewarding.
Cynthia Litz, author of Imprints
Imprints is a collection of  twenty-eight flashes written over several years, many of them informed by the human body in image, youth, illness, and aging. The order of the pieces creates a life arc by age and world view of the narrator or characters–the youthful getting to go first.
I also worked to place the pieces so that their musicality, when read aloud, flowed well from one to the next. This, along with the arc of aging, hopefully makes the collection have movement for the reader.
***
This is Part 1 of a Two-Part Article – Come back on February 20  to read about the captivating ways Kim Henderson, Kyle Hemmings, Casey Hannan, Beverlyn Elliott,  Peter Cherches, Daniel Chacon, and Rusty Barnes have experimented with putting their collections together.
___________
Bonnie ZoBell's new connected collection with Press 53 is on pre-order here—What Happened Here, where it will then go on regular sale. Her fiction chapbook, The Whack-Job Girls, was published by Monkey Puzzle Press in March 2013. She's received an NEA fellowship, the Capricorn Novel Award, and others and is currently working on a novel. Visit her at www.bonniezobell.com.